The latest addition to the ICBF presentations page is a presentation on The Irish Beef Genomics Scheme; Applying the latest DNA technology to address global challenges around GHG emissions and food security put together by Dr. Andrew Cromie ICBF.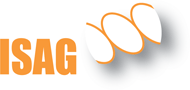 This presentation was presented by Dr. Cromie at the 36th (ISAG) International Society for Animal Genetics Conference which is taking place this week in University College Dublin. The 2017 ISAG Conference provides an open and friendly forum for the sharing of knowledge between scientists and practitioners of animal genetics applied to economically important and domesticated species. The presentation given by Dr. Cromie was received exceptionally well by members of the international cattle breeding industry. There are 750 international delegates attending this week from around the world.
The International Society for Animal Genetics is devoted to the study of the immunogenetics, molecular genetics and functional genomics of economically important and domesticated animal species.  The conference consists of a scientific program for it's members that blends plenary sessions, posters, and workshops of interest to animal geneticists from around the world.
Below are just 3 slides from the presentation by Dr. Cromie. 'Image 1' below shows the importance in producing 4 and 5 star animals that are more efficient from both a carbon emissions point of view and a profit point of view.
'Image 2' below shows the progress that has been made in terms of replacement index for both first calving suckler replacements and Gene Ireland AI bulls. With the BDGP taking place currently, these figures are likely to increase further and have a potential gain of €15/cow/year.
'Image 3' below shows just how much the ICBF computer requirements have grown over the last 10 years.
  <– Click here to view full presentation