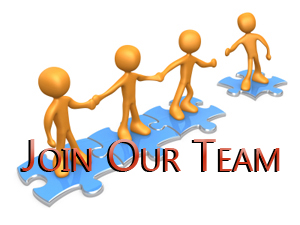 Enterprise Ireland, in collaboration with the Irish meat industry has funded a 6-year programme of research under the guise of Meat Technology Ireland. The objective of the centre is to position Ireland as leaders in the world in the generation and supply of high quality safe meat products. One component of this is the improvement in genetic merit of cattle for meat yield and quality. Achieving the objectives of accelerating genetic gain in both meat characteristics requires the identification of the pertinent animals to collect necessary data on as well as put in place the IT infrastructure of efficient data capture and transmission to the ICBF national database.
The successful candidate will be based at ICBF offices, Highfield House, Bandon and will lead the IT process of identifying animals of interest to the project and their location in Ireland. IT systems will have to be developed to join up the necessary stakeholder including the abattoirs and the entities generating the useful data. The systems will have to be two-way: 1) collect the data and 2) provide feedback system to the stakeholders. This will require excellent IT, communication and organisational skills.
As part of the project you will have specific responsibilities around the following areas:
To consult, agree, develop, test and implement rapid, seamless and efficient exchange of data between the various stakeholders.
Provide both front and back end software development services to industry partners.
Development of API specification for data exchange with stakeholders
Development of back end and front end web service solutions for data exchange with stakeholders
Support and maintenance of back end and front end solutions.
Stakeholder technical support.
Ensuring all data is inputted into the national database for downstream analysis
Additional Duties & Responsibilities:
Participate in ICBF events
To assist ICBF in meeting the commitments of the Quality Customer Service Charter and action plan.
To comply with all relevant ICBF & Teagasc policies and procedures.
To take up additional duties as they may arise and be assigned by management.
Requirements
Degree in Computing or similar qualification
A minimum of 1 years' experience with SQL
A minimum of 1 years' experience with PHP and/or other web framework
Aptitude, and where available, demonstrated examples of excellent communication (oral, written, presentation) with an ability to enable effective knowledge and technology transfer
An attention to detail and a willingness to learn
A team player who is results-driven and self-motivated
Desirable
Oracle experience
Zend Server experience
Experience in data handling
Evidence of teamwork and collaboration with relevant partners
If you are interested in the above position, email your C.V. along with a cover letter describing why you are best suited for the position to [email protected]
Closing date for applications is Friday 14th July, 2017